AWARDS RECEIVED FOR FOXX DEN!
Foxx Den's first award from Luis Ernesto Madriz. When his site's fully operational, he promised to be an all-inclusive furry reference site, and he's looking for big things to happen because of it!

"Maxx" gave this generous award for Excellence in Furry Writing. See his art in the Gallery!

Congratulations from Dave Ellis for Foxx Den's finally being entered onto the now-defunct Global 100 Homepages!

"Maxx" is recognizing friendship and honoring Foxx Den with his new award for 2000. Thanks a million, mi amigo!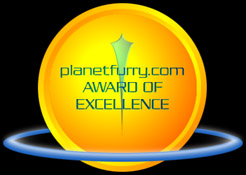 Presented by Ricky Boone of
PlanetFurry.Com
some time ago, and I just never had the chance to post it, idiot that I am sometimes. Another fan of
Sabrina
and
Tabitha
, and a welcome show of appreciation! THANKS!!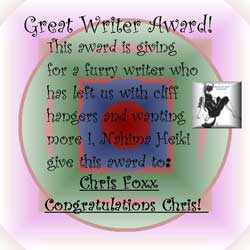 After Chapter 45 of Sabrina went up, Andrea Lanzotti sent me this very heartfelt award! Click on it to see the full-sized version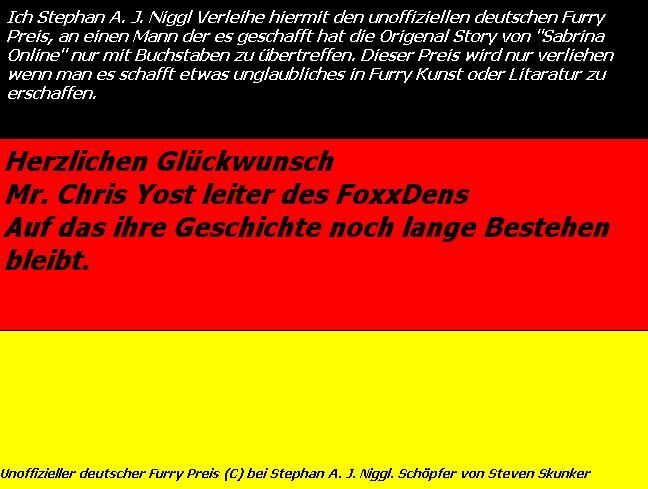 From Stephan Niggl in Munich, Germany -- Click on it to read it ... assuming you can read German ;)